Fit Football Premier League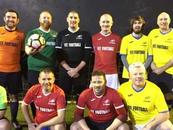 Fit Football Premier League
Super League - Fit Football Premier League
ABOUT FIT FOOTBALL - MENS HEALTH AND WELL BEING
Fit football is a new revolution in overall health and social well being for adult men.With me and many of my friends when we were young and played football keeping them extra pounds of and staying in shape was never a problem. As we get older our metabolism naturally starts to slow down and trying to keep the pounds off through long cardio sessions in the gym can become a drag and not very sociable .
At fit football we have formed a league where we will bring back everyone who used to kick a ball about with there friends , out of retirement and back onto the pitch. With weekly training sessions held with qualified FA coaches (which include a match). With the goal of improving are overall fitness or dropping some pounds and creating new friendships and being apart of a fun social football league. Fit football is for everybody, it does not matter how old, how young, how big or how small you are. Football is for everybody, this is why we do team selections before every new league so we can mix youth with age, big with small and create a really competetive league.
At fit football we are also trying to create a very sociable environment by keeping us all connected and providing instant support and help along the way. So why not join a football team in Preston that is created for everybody. We also have outside football activities that we hold annually such as are end of season awards ceremony, are annual golf tournament and annual foot golf tournament to name a few.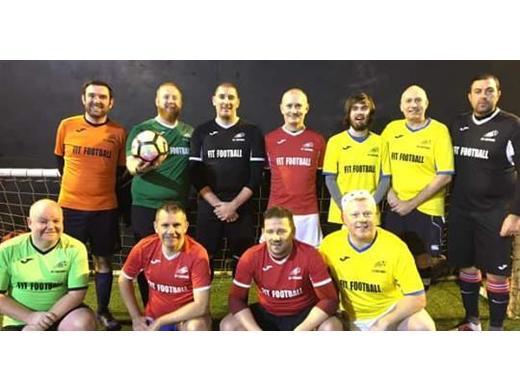 FIT FOOTBALL - MENS HEALTH AND WELL BEING
Follow the site to get the latest news and results straight to your email